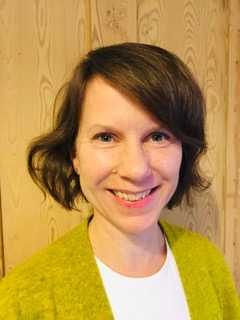 Dr Helen Mann has 17 years post qualification experience in undertaking assessments and intervention for adults and parents with complex mental health and personality difficulties.  She works clinically with the developmental roots of trauma and the impact that this can have on mental health diagnoses, interpersonal relating and behaviour, substance misuse problems, anger, aggression, violence and domestic violence.
Dr Mann's clinical experience spans a broad range of clinical populations including working age adults with complex mental health and personality problems and older adults with mental health and degenerative disorders.  Most recently she has specialised in working with adults diagnosed with severe and enduring personality disorders.
As an expert witness, she draws upon her clinical expertise to assess parental difficulties including developmental trauma, attachment and interpersonal difficulties, mental health problems, personality and substance abuse problems. She also works extensively with families and couples, relationship difficulties and the potential for domestic abuse.
She is able to draw upon a range of therapies including Mentalisation-based Therapy (MBT), Dynamic Interpersonal Therapy (DIT), motivational, psychodynamic, systemic, attachment and cognitive based approaches.  She is able to offer tailored psychological interventions in her busy private practice in London. Her experience, knowledge of and ability to draw upon an array of therapeutic models offers her a clear understanding of capacity for change.
Courts or Tribunals: Adoption or Foster Care, Employment, Immigration and Asylum, Neuropsychological, Occupational Health, Personal Injury
Age groups: Adolescent, Adult, Family, Older Adult
Psychological Specialisms: Anger and Violence, Domestic Abuse, Learning Difficulties, Neurological Disorder, Parenting Problems, Personality Disorder, Substance Misuse, Trauma and PTSD
Therapies offered: Adult Therapy, Cognitive and Integrative, Dynamic Interpersonal Therapy, Mentalisation Based Therapy, Psychodynamic, Psychological Supervision, Systemic